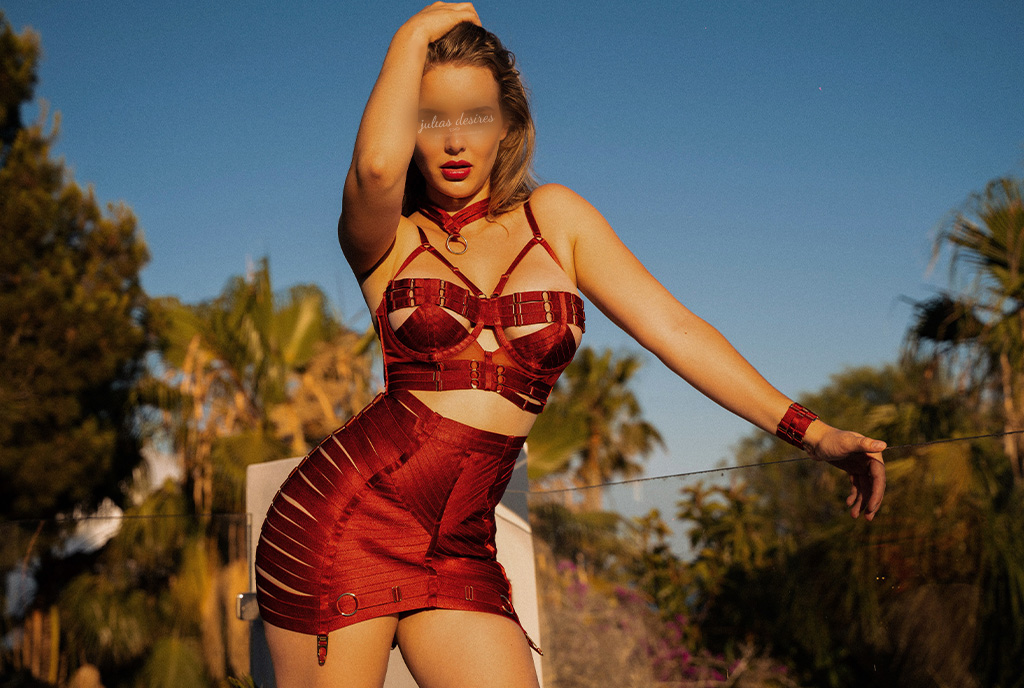 It's great to see that you've taken an interest in my piece and had a peek at my photos. My name is Julia, and I'm a woman who lives life with immense passion and energy. Although originally from the Netherlands, I'm currently living in Spain.
I enjoy studying, traveling, flora and fauna, gastronomy, museums, and anything related to culture and discovery. In addition to my interests, I possess beautiful, sensual curves and natural blonde hair, which you may have already noticed.
I take pride in my natural curves and soft skin, which I can't wait for you to explore. My blonde hair cascades down my back, and my eyes sparkle with anticipation. Every touch, every kiss, will be an exquisite delight that will leave you yearning for more.
I'm looking forward to a night filled with pleasure and sensuality, with every moment taking us deeper into each other's desires. Let's create a memory that will linger in our minds long after our time together has ended.
I can assure you that a date with me will never be dull, as I love to take action and make the most of our time together. I would be thrilled to share a meal with you while listening to the stories you have to share. Perhaps, I can even offer some guidance while learning from you in different areas.